About
What is Anatomy Films?
Anatomy Films is dedicated not only to film photography, but any photography in any genre that is "real" and for the most part unretouched. (slight curves and dodging and burning are always fine) If you feel so inclined and have some news or images you'd like to share, we are always willing "partners in crime'. We expose fashion, fine art and every other genre of photography. However, without the plastic nuances of retouching. Including beauty. We believe the raw capture should never need, and should not receive, the excesses of the digital age.
Who is your audience?
Mostly photographers, both new and old. Film, digital and hybrid users who are at the forefront of the unretouched movement and hold a special interest here.
What makes Anatomy Films challenging?
Money and the ability to increase output. We'd like to produce more. More stories, more giveaways, more reviews. But we do understand that 'unretouched' photography is a "niche". And passion is more important than money.
Do you accept Contributers?
Yes, we do. Both writing and work from around the world. Just contact us at info@anatomyfilms.com
Is Anatomy Films growing?
Yes, we are. Thanks to our equally passionate readers. But true organic growth is sometimes slow and tedious. We would like to eventually be full time,…writing more stories, promoting more shows, encouraging more print and book sales and shining a light on photographers of every genre. For the photographers who have contacted us, including Gregory Crewdson, Les Krims, Ellen Rogers, Halim Ina, Toby Deveson, Mathias Sweet, Birgit Buchart over at Lomography… and more,…we are excited to play a small part in the "rebirth of unretouched imaging".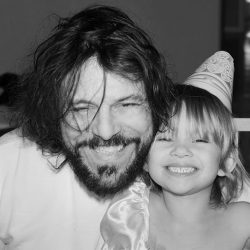 Anatomy Films